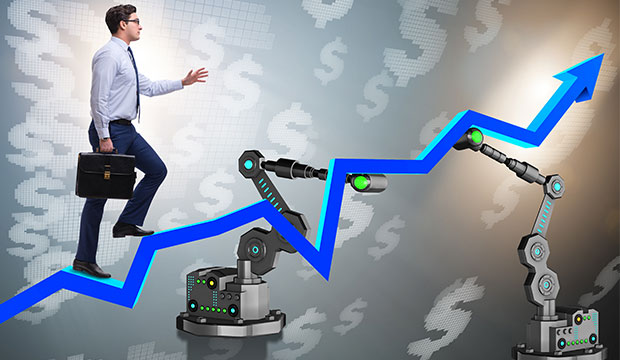 SalesDirector.ai this week released a self-service version of its artificial intelligence sales execution and sales forecasting platform for B2B sales teams.
The system provides enterprise-grade AI to sales teams in less than five minutes, according to the company. Like the regular SalesDirector.ai platform, the self-service version is offered as a service.
"There's no need to configure, program or set up how you sell, and train the AI — no need for admins to connect to systems," said SalesDirector.ai CEO Babar Batla.
"Our prior product required a few weeks' work to configure the AI system to understand [clients'] sales methodology, process and playbook," he told CRM Buyer. "Our new offering doesn't need that — customers can start on their own. Same value, but a revolutionary onboarding and setup."
Sales executives "are overwhelmed by data and solutions to help them sort through what are the important signals that impact deal closure and improve seller performance," noted Cindy Zhou, principal analyst at Constellation Research.
"AI solutions have the ability to answer these questions," she told CRM Buyer.
The product targets businesses with 50 to 1,000 employees.
"These companies have all the same problems as big companies, but don't have the know-how, resources, budget, or the patience to put an AI system for sales in place," Batla pointed out. "So we take care of it."
Potential customers can access the platform through the "Try Now" button on SalesDirector.ai's website and begin using AI and machine learning in their sales process without needing to implement the software and related services.
Annual contracts for the platform cost upwards of US$1,000 per user.
Productivity Features

The SalesDirector.ai platform connects with Microsoft and Google email and calendar applications on the server side, "so there's nothing to install on the Outlook or Google Mail client," Batla said.
It also connects with the Salesforce, Microsoft Dynamics and NetSuite CRM platforms.
"We get data from CRM, but most of the interesting data is sitting in the sales reps' mailboxes and calendars," Batla remarked.
Both versions of the platform correlate all the interactions with buyers that are journaled in email, calendar and call logs, and provide various capabilities without the need for any data entry.
Among the tools for sales leaders:
Forecasts based on observed activities and relationship milestones;
The ability to manage the pipeline by exception to quickly identify corrective action and improve win rates; and
Training mechanisms, along with the ability to hold sellers accountable to the company's sales best practices.
The platform helps sales reps do the following:
Stay organized around all their deals, keeping things from falling through the cracks;
Come better prepared for deal reviews; and
Focus on value-added discussions with managers and overlay teams, again without needing data entry.
The initial run to correlate data takes two to three hours, Batla said. After that, incremental correlations, which execute "much more quickly," are done multiple times daily.
"The key component is using machine learning to analyze the data from a multitude of sources to surface insights for forecast accuracy," Constellation's Zhou pointed out. "The problem is, most companies have data quality issues that impact the effectiveness of the algorithms."
Coaching Features

The SalesDirector.ai platform leverages data to provide real-time coaching in sales execution.
"We can do basic things like setting up the next meeting, engaging with more than one person on a deal, and making sure a particular contact isn't ignored on a deal," Batla said.
The platform also offers advanced coaching. Based on the sales opportunity, it can advise sales people when it's appropriate to take the following actions:
Engage with the buyer who makes the purchase decision;
Send the discovery call follow-up; and
Send the contract.


Richard Adhikari has been an ECT News Network reporter since 2008. His areas of focus include cybersecurity, mobile technologies, CRM, databases, software development, mainframe and mid-range computing, and application development. He has written and edited for numerous publications, including Information Week and Computerworld. He is the author of two books on client/server technology.
Email Richard.